Bethesda Animal Removal, Pest Wildlife Control MD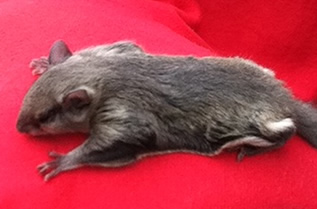 We are Bethesda squirrel removal and Wildlife Control experts in MD and other cities in Montgomery County Maryland. If you hear noises in the attic, scratches in the attic or chimney there could be squirrels, raccoons, birds or bats and they can be causing damage to the interior and exterior of your home. Let us trap and humanely remove these wildlife problems and secure your home against future entries by these animals.
Adcock's Trapping Service traps and humanely removes skunks, opossums, flying squirrels,  groundhogs, bats, birds, pigeons, snakes, raccoons, rats and mice from basements, attics, garages, chimneys, kitchens, sheds, bathrooms, bedrooms and more.
Wildlife Removal Bethesda, Chevy Chase, MD
Adcocks Trapping serves homes and businesses throughout Montgomery County, Maryland including Ashton, Aspen Hill, Bethesda, Boyds, Brookeville, Burtonsville, Chevy Chase, Clarksburg, Comus, Damascus, Darnestown, Gaithersburg, Germantown, Laurel, Laytonsville, Leisure World, Montgomery Village, Mt Airy, Olney, Poolesville, Potomac, Rockville, Silver Spring, Takoma Park, Wheaton and Woodbine, MD
20861, 20878, 20910, 20918, 20810, 20859, 20827, 20993, 20811, 20896, 20902, 20997, 20813, 20906, 20855, 20880, 20814, 20891, 20915, 20862, 20815, 20895, 20841, 20871, 20816, 20877, 20818, 20872, 20817, 20879, 20904, 20885, 20824, 20886, 20905, 20874, 20825, 20878, 20914, 20875, 20827, 20830, 20855, 20876, 20889, 20832, 20879, 20852, 20892, 20860, 20882, 20859, 20894, 20901, 20837, 20886, 20866, 20903, 20901, 20898, 20884, 20912, 20908, 20899, 20874, 20913, 20916, 20812, 20847, 20848, 20849, 20850, 20851, 20857, 20853, 20854